EID MUBARAK!!!
EID MUBARAK!!!
In-shaa Allah EID will be
Sunday, June 25th
TAKBIRAT  8:30 AM
PRAYER      9:00 AM
at
Prime

Osborn

Convention Center
---
Prayer Will Start on Time, Allow Enough Time for Traffic and to Park.


---

FItra is $10, it need to be pay before EID salat.


---

Make sure that you will be park in the Free Parking as in the below image. ( CONTRIBUTIONS TOWARDS EXPENSES ARE WELCOME)  


---

Click on the address above or on the image below to help you for the direction.


---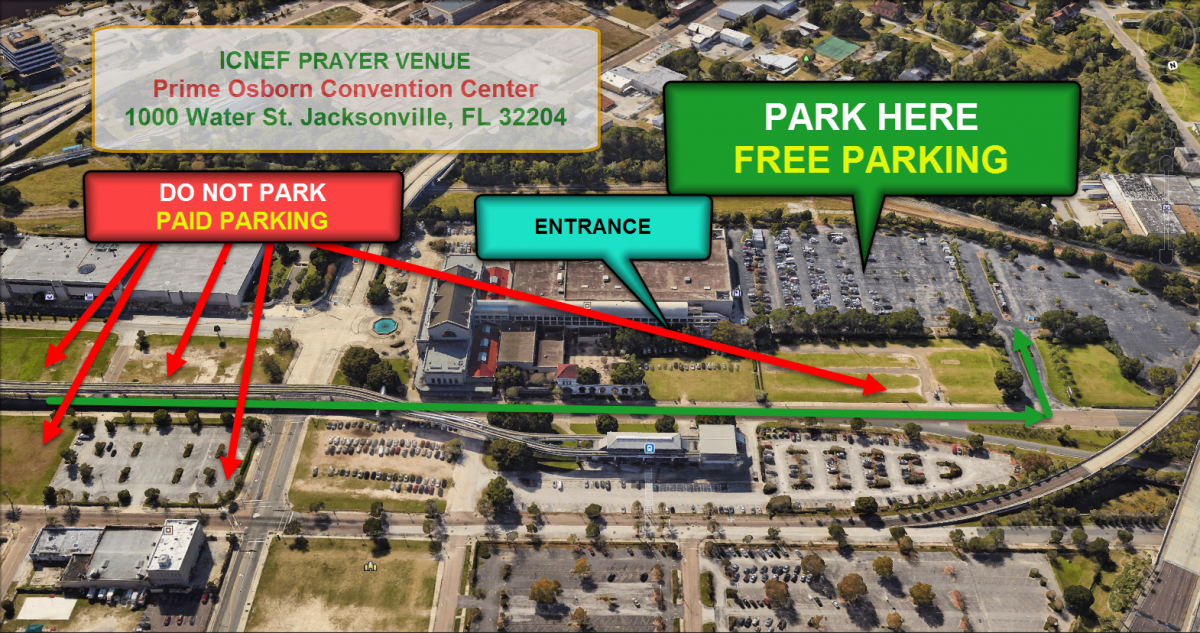 Salat-ul-Eid will, In Sha Allah be offered on Sunday, June 25th at the Prime Osborn Convention Center, 1000 Water Street in Jacksonville. The program will start at 9:00 am. Please try to arrive early as it takes a few minutes to park the car and walk to the arena. Salaat will be led and khutba delivered by our visiting scholar Dr. Reda Bedeir, insha Allah.